Image Of The Day
The Ford Escort RS2000 from the 80's still circling tracks in Europe
May/20/2013
Views: 13
Comments: 0
---
Trending Around The Web
Trending Videos
More 'ridiculousity' from religious extremists. The christian group 1 million moms wants KMart to pull their commercial 'Ship My Pants' because it offends them since it is too close to the word Sh*t. What! Absolute silly!
Views : 76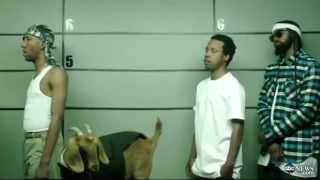 When there is an ad that seems so blatantly racist, it tends to be created by someone of the offended race. Such is the case of the Mountain Dew commercial
Views : 76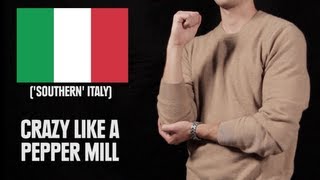 Know the different body gestures used around the world so you don't offend a culture with the wrong sign
Views : 97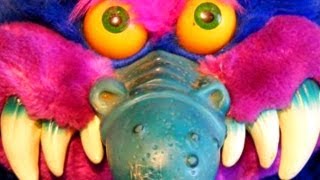 Technology moving so fast that things that 'wowed' us now make us wonder what was so exciting then
Views : 111
With over 1 billion people, India seems to be proned to bizarre birth defects. No doubt there is a high rate of incest
Views : 132
Jam Box
Irie Jam Radio's 20th Anniversary events scheduled for 2013
FEB 2 - PURE ELEGANCE @ RESORTS WORLD CASINO
---
MAR 3 - IRIE JAM ONLINE AWARDS
MAR 9 - Merritone Party @ The Resort World Casino
APR 28 - IRIE JAM FASHION RAVE @ RESORTS WORLD CASINO
---
MAY 25 - ADIDAS GRAND PRIX @ RESORTS WORLD CASINO
MAY 27 - GOLDEN KRUST FAMILY FUNDAY
JUN 23 - IRIE JAM/ FAMILY FESTIVAL
---
AUG 3 - THE IRIE JAM ANNIVERSARY BALL
SEP 1 - IRIE JAMBOREE
SEP 2 - IRIE JAM BIG TRUCK/ WEST INDIAN DAY PARADE
---
NOV 23 - SOULMATE
NOV 27 - THE IRIE JAM CHURCH SERVICE
DEC 8 - THE IRIE JAM GOSPEL CONCERT
DEC 21 - THE IRIE JAM CHRISTMAS BALL
With all the years he supposedly planned a battle campaign against the Los Angeles Police Department, Christopher Dorner failed to achieve his goal. Not one of his targets were hit and his life ended like a cornered animal. The only thing he managed to do was disrupt the state's law enforcement agenda for a few days and upset the lives of the few families of the people he killed, none of whom were on his list.
Regardless of what his supporters believe, Dorner was an under achiever and rather than try to change for the better, he blamed others for his failures and behaved like a spoilt child who will destroy that which he cannot have. Of course his conspiracy theorizing supporters are already declaring that he was not killed in the fire, that it was some other person and Dorner is alive and still in hiding. Absolute nonsense but the owner of the Dorner support website is making money from the Google shared advertising published on the pages and to lose his audience now would mean loss of income so he has to keep the interest alive.
The LAPD will continue to do business as usual because they have the support of the powers that be. The offenders of the '92 brutal beating of the now deceased Rodney King were acquitted and rewarded. One has even been made captain, despite the turmoil that followed the verdict.
Unless Dorner had an army of angry militia types with the same purpose, there was no way he was going to be victorious! Now we can move on to other stories.
Radio Show Schedule
Mon
DJ Roy

---

DubbMaster Chris
10am - 11am

---

8pm - 9pm
Tue
DJ Roy

---

DubbMaster Chris
10am - 11am

---

5pm - 7pm
Wed
DJ Roy
10am - 11am

---

6pm - 7pm
Thu
DJ Roy

---

Turn It Up Thursdays - Dub Master Chris
10am - 11am

---

8pm - 10pm
Fri
DJ Roy

---

Jabba, DJ Cali B & Team
10am - 11am

---

8pm - 10pm
Sat
DJ Roy & DubbMaster Chris
1pm - 6pm
Sun

Fact OF the Matter with Irwin Clare & Aubrey Campbell

---

Caribmix Sunday Sports Segment

---

Caribmix Reggae Soul Connection

8pm - 9pm



---

9pm - 10pm

---

10pm - 11pm
Irie Jam Media Group is a media powerhouse incorporating Radio, Events, Grassroots marketing and Web 2.0 as a medium for relaying information. Reaching over 15 million listeners in major New York Burroughs including Bronx, Brooklyn, Manhattan, Queens, Staten Island.
1 Cross Island Plaza Suite 224 . Rosedale, NY 11422 . 718-723-4743
Irie Jam Media Group Inc does not share the views or opinions of its contributors.