Image Of The Day
It was taken at the Outside Broadcast that was held at Golden Krust Restaurant, Pitkin Ave in Brooklyn last Saturday, May 18th
May/23/2013
Views: 0
Comments: 0
---
Trending Around The Web
Trending Videos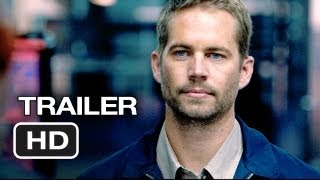 Fast and Furious 6 Taps The European antiques and shows of the Ford Escort RS2000 of the 80s
Views: 0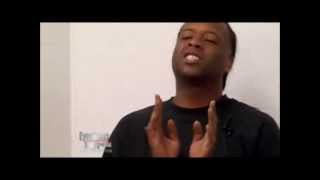 Police beating kills the man
Views: 71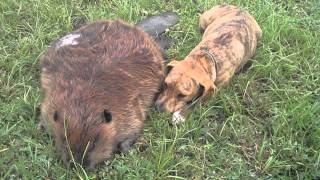 So animals are sensitive to loss. This dog appears to be mourning the loss ,of his buddy the beaver.
Views: 67
Why do people talk to animals in 'baby talk'? Why do they talk to animals period!
Views: 72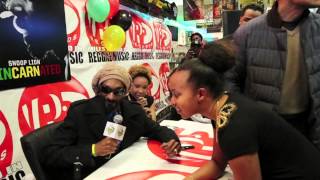 DOGGISODES Ep. 25 - Snoop Lion chatting with David Letterman about his new persona and business acumen
Views: 80
More 'ridiculousity' from religious extremists. The christian group 1 million moms wants KMart to pull their commercial 'Ship My Pants' because it offends them since it is too close to the word Sh*t. What! Absolute silly!
Views: 84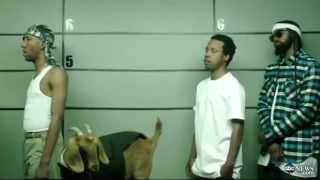 When there is an ad that seems so blatantly racist, it tends to be created by someone of the offended race. Such is the case of the Mountain Dew commercial
Views: 88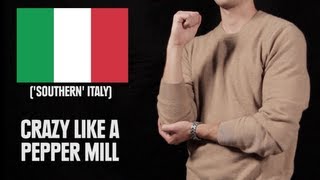 Know the different body gestures used around the world so you don't offend a culture with the wrong sign
Views: 107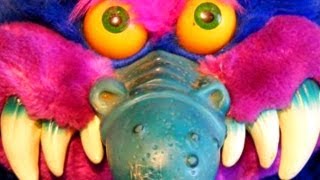 Technology moving so fast that things that 'wowed' us now make us wonder what was so exciting then
Views: 116
With over 1 billion people, India seems to be proned to bizarre birth defects. No doubt there is a high rate of incest
Views: 140
Irie Jam Radio's 20th Anniversary events scheduled for 2013
FEB 2 - PURE ELEGANCE @ RESORTS WORLD CASINO
---
MAR 3 - IRIE JAM ONLINE AWARDS
MAR 9 - Merritone Party @ The Resort World Casino
APR 28 - IRIE JAM FASHION RAVE @ RESORTS WORLD CASINO
---
MAY 25 - ADIDAS GRAND PRIX @ RESORTS WORLD CASINO
MAY 27 - GOLDEN KRUST FAMILY FUNDAY
JUN 23 - IRIE JAM/ FAMILY FESTIVAL
---
AUG 3 - THE IRIE JAM ANNIVERSARY BALL
SEP 1 - IRIE JAMBOREE
SEP 2 - IRIE JAM BIG TRUCK/ WEST INDIAN DAY PARADE
---
NOV 23 - SOULMATE
NOV 27 - THE IRIE JAM CHURCH SERVICE
DEC 8 - THE IRIE JAM GOSPEL CONCERT
DEC 21 - THE IRIE JAM CHRISTMAS BALL
Oscar Pistorious have gained wealth beyond his dreams and possibly historical fame which may have gone to his head and made him feel above the law. While it is plausible that he thought a burglar was in his bathroom, it is not sensible.
It is assumable that people get up during their slumber to take a piss and at some point during the four months which he dated Reeva Steenkamp, she must have used the restroom at night. Why didn't he shoot at those times? Is it that on Valentine's night 2013 was the very first time she took a piss at night at his home? Nonsense!
Pistorious didn't 'overcome' anything to be successful, he was given the life he has by those who benefited. One who 'overcomes', has to deal with oppression and subjection. His parents could afford to buy him the best of everything including private tutoring, super prostheses and coaching. They pretty much gave him whatever he cried for. To make the Paralympic team is not a difficult task. Just be handicapped! His allowance to the Olympics in 2013 was based on financial gains for the vested interests who saw global sympathizers to whom they could market, and Pistorious was ideal because he had spent the previous 2 years whining and gaining global pity. He whines about his handicap to gain pity and be given things all his life.
There are many other prosthetic runners including Alan Oliveira of Brazil who beat Pistorious in the 200m at the 2012 Paralympic games, and Pistorious bitched about it and called him a cheat. Because Pistorious has been given everything he bitched for through his life, he thought complaining would cause the disqualification of Oliveira but it didn't happen and he was super upset and is still trying to drive negative views toward Brazil.
The dude just has the spoilt attitude that since he is handicapped, he should be given everything and he must win every race and if he is beaten then the other person cheated. The very same sentiments he has towards the women he dates so it is very likely that he didn't get his way on Valentine's day (maybe he wanted to go anal and she denied him access) and figured he could kill Steenkamp and get away with it using the pity support that has made his life glorious. Well maybe that sympathy has dried up and it comes to an end now.
Hopefully this will end his entrance to the Olympics which is for absolute able bodied men and women. If the Olympic authority is going to start the trend of allowing unnatural competitors, then they should have no problem with athletes using performance enhancing drugs. If the rule is to compete natural, then KEEP IT THAT WAY with no conditions!! The Paralympics exists for the disabled, let them stay there!
His wealth and pity sayers will get him acquitted but public opinion will end his career. When he shows up at an event it will be a love/hate divided audience and eventually lead to resignation. The Steenkamp family need to stay on top of this just like Ron Goldman's family harassed OJ Simpson for many years (though they were just after the money and really didn't give a damn about their drug addicted son). Maybe Pistorious' book will be titled "If Only She Did What I Wanted"
What is your verdict of Oscar Pistorious murder case?
First vote: Monday, 25 February 2013
Related Articles
Radio Show Schedule
Mon
DJ Roy

---

DubbMaster Chris
10am - 11am

---

8pm - 9pm
Tue
DJ Roy

---

DubbMaster Chris
10am - 11am

---

5pm - 7pm
Wed
DJ Roy
10am - 11am

---

6pm - 7pm
Thu
DJ Roy

---

Turn It Up Thursdays - Dub Master Chris
10am - 11am

---

8pm - 10pm
Fri
DJ Roy

---

Jabba, DJ Cali B & Team
10am - 11am

---

8pm - 10pm
Sat
DJ Roy & DubbMaster Chris
1pm - 6pm
Sun

Fact OF the Matter with Irwin Clare & Aubrey Campbell

---

Caribmix Sunday Sports Segment

---

Caribmix Reggae Soul Connection

8pm - 9pm



---

9pm - 10pm

---

10pm - 11pm
Irie Jam Media Group is a media powerhouse incorporating Radio, Events, Grassroots marketing and Web 2.0 as a medium for relaying information. Reaching over 15 million listeners in major New York Burroughs including Bronx, Brooklyn, Manhattan, Queens, Staten Island.
1 Cross Island Plaza Suite 224 . Rosedale, NY 11422 . 718-723-4743
Irie Jam Media Group Inc does not share the views or opinions of its contributors.