Image Of The Day
'Queen Of The Minstrel' artist Cornell Campbell posing the style of the 80s
May/22/2013
Views: 14
Comments: 0
---
Trending Around The Web
Trending Videos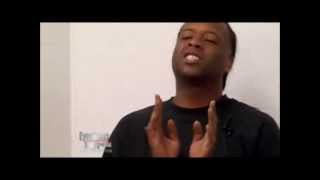 Police beating kills the man
Views: 14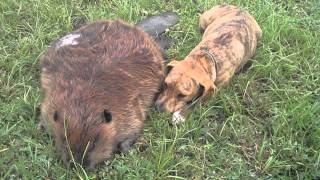 So animals are sensitive to loss. This dog appears to be mourning the loss ,of his buddy the beaver.
Views: 13
Why do people talk to animals in 'baby talk'? Why do they talk to animals period!
Views: 13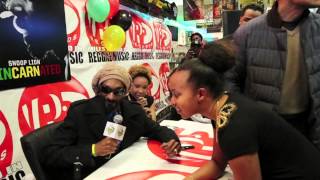 DOGGISODES Ep. 25 - Snoop Lion chatting with David Letterman about his new persona and business acumen
Views: 58
More 'ridiculousity' from religious extremists. The christian group 1 million moms wants KMart to pull their commercial 'Ship My Pants' because it offends them since it is too close to the word Sh*t. What! Absolute silly!
Views: 84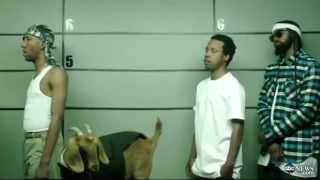 When there is an ad that seems so blatantly racist, it tends to be created by someone of the offended race. Such is the case of the Mountain Dew commercial
Views: 87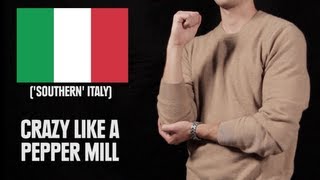 Know the different body gestures used around the world so you don't offend a culture with the wrong sign
Views: 107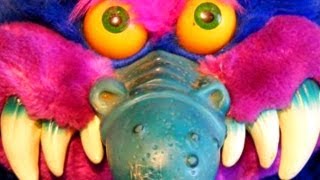 Technology moving so fast that things that 'wowed' us now make us wonder what was so exciting then
Views: 116
With over 1 billion people, India seems to be proned to bizarre birth defects. No doubt there is a high rate of incest
Views: 139
The reason why Mayor Bloomberg wants to reduce the size of sodas and Big Macs
Views: 200
Irie Jam Radio's 20th Anniversary events scheduled for 2013
FEB 2 - PURE ELEGANCE @ RESORTS WORLD CASINO
---
MAR 3 - IRIE JAM ONLINE AWARDS
MAR 9 - Merritone Party @ The Resort World Casino
APR 28 - IRIE JAM FASHION RAVE @ RESORTS WORLD CASINO
---
MAY 25 - ADIDAS GRAND PRIX @ RESORTS WORLD CASINO
MAY 27 - GOLDEN KRUST FAMILY FUNDAY
JUN 23 - IRIE JAM/ FAMILY FESTIVAL
---
AUG 3 - THE IRIE JAM ANNIVERSARY BALL
SEP 1 - IRIE JAMBOREE
SEP 2 - IRIE JAM BIG TRUCK/ WEST INDIAN DAY PARADE
---
NOV 23 - SOULMATE
NOV 27 - THE IRIE JAM CHURCH SERVICE
DEC 8 - THE IRIE JAM GOSPEL CONCERT
DEC 21 - THE IRIE JAM CHRISTMAS BALL
Some top medical professionals have joined together on this documentary called Escape Fire to expose and discus solutions to the criminal entity of the health care association and big drug companies that market bad health in an effort to sell more drugs.
Drug companies spend billions to lobby the government for approvals on numerous products that tend to cause more illness than to heal, all with the goal of keeping millions dependent on the drugs.
One big ripoff is the insertion of Stents which helps to clear blocked arteries but does not cure the disease. Hospital doctors insert over 600,000 Stents annually at $1,500 each so hospitals encourage the procedure knowing that in the long term it will compound the problem. One 34yo woman was give over 1000 Stents in a year to run up a medicare cost of $1.5 million only to learn later that she is now at greater risk of heart failure.
The drug Avandia which was marketed extensively by GlaxoSmitKline has caused over 200,000 deaths between 2006 and 2010 and generated income of $3 billion annually since its distribution began. Now it is off the market and GSK's only penalty was to pay out $3 billion in lawsuit. A mere one year's revenue.
The food we eat is chemically designed to cause illnesses that will not immediately kill but cause dependency on drugs. This is a purpose planned process developed by big greedy drug companies who have inveted in or owned food manufacturing businesses.
This is the cycle
Make bad food very cheap and accessible for the masses
Establish an insurance system that will pay medical bills for the masses therefore guarantee revenue
Develop drugs that cause addiction and dependency so millions will have to buy drugs daily
Keep minimum wage low enough that the masses will never afford proper food
Keep good food high priced and out of specific neighborhoods
Even though we know the facts, there is nothing we can do about it because our pay checks forces us to eat poorly. One example is the Burger King so-called healthy menu at $6 compared to their cheese burger at .99 cents.
Related Articles
Radio Show Schedule
Mon
DJ Roy

---

DubbMaster Chris
10am - 11am

---

8pm - 9pm
Tue
DJ Roy

---

DubbMaster Chris
10am - 11am

---

5pm - 7pm
Wed
DJ Roy
10am - 11am

---

6pm - 7pm
Thu
DJ Roy

---

Turn It Up Thursdays - Dub Master Chris
10am - 11am

---

8pm - 10pm
Fri
DJ Roy

---

Jabba, DJ Cali B & Team
10am - 11am

---

8pm - 10pm
Sat
DJ Roy & DubbMaster Chris
1pm - 6pm
Sun

Fact OF the Matter with Irwin Clare & Aubrey Campbell

---

Caribmix Sunday Sports Segment

---

Caribmix Reggae Soul Connection

8pm - 9pm



---

9pm - 10pm

---

10pm - 11pm
Irie Jam Media Group is a media powerhouse incorporating Radio, Events, Grassroots marketing and Web 2.0 as a medium for relaying information. Reaching over 15 million listeners in major New York Burroughs including Bronx, Brooklyn, Manhattan, Queens, Staten Island.
1 Cross Island Plaza Suite 224 . Rosedale, NY 11422 . 718-723-4743
Irie Jam Media Group Inc does not share the views or opinions of its contributors.