Image Of The Day
It was taken at the Outside Broadcast that was held at Golden Krust Restaurant, Pitkin Ave in Brooklyn last Saturday, May 18th
May/23/2013
Views: 45
Comments: 0
---
Trending Around The Web
Trending Videos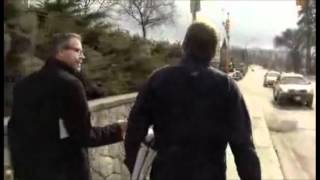 Yes this really cracks! Laughter on the floor guaranteed!
Views: 72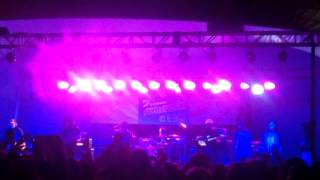 The show last weekend where Toots was assaulted with a Vodka bottle
Views: 101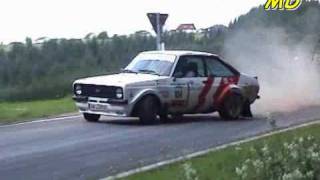 The Ford Escort MK series once were the premium choice of car enthusiasts throughout the Caribbean
Views: 72
The funniest moments in news reporting. Crazy words said, boobs exposed accidentally and more
Views: 95
Kmart Goes For The Ass With The Big Gas Saving Commercial
Views: 73
Fast and Furious 6 Taps The European antiques and shows of the Ford Escort RS2000 of the 80s
Views: 79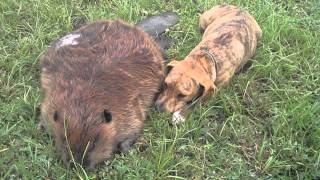 So animals are sensitive to loss. This dog appears to be mourning the loss ,of his buddy the beaver.
Views: 81
Why do people talk to animals in 'baby talk'? Why do they talk to animals period!
Views: 80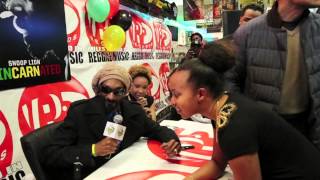 DOGGISODES Ep. 25 - Snoop Lion chatting with David Letterman about his new persona and business acumen
Views: 92
More 'ridiculousity' from religious extremists. The christian group 1 million moms wants KMart to pull their commercial 'Ship My Pants' because it offends them since it is too close to the word Sh*t. What! Absolute silly!
Views: 96
Irie Jam Radio's 20th Anniversary events scheduled for 2013
FEB 2 - PURE ELEGANCE @ RESORTS WORLD CASINO
---
MAR 3 - IRIE JAM ONLINE AWARDS
MAR 9 - Merritone Party @ The Resort World Casino
APR 28 - IRIE JAM FASHION RAVE @ RESORTS WORLD CASINO
---
MAY 25 - ADIDAS GRAND PRIX @ RESORTS WORLD CASINO
MAY 27 - GOLDEN KRUST FAMILY FUNDAY
JUN 23 - IRIE JAM/ FAMILY FESTIVAL
---
AUG 3 - THE IRIE JAM ANNIVERSARY BALL
SEP 1 - IRIE JAMBOREE
SEP 2 - IRIE JAM BIG TRUCK/ WEST INDIAN DAY PARADE
---
NOV 23 - SOULMATE
NOV 27 - THE IRIE JAM CHURCH SERVICE
DEC 8 - THE IRIE JAM GOSPEL CONCERT
DEC 21 - THE IRIE JAM CHRISTMAS BALL
The WBC hate mongering church in Topeka, Kansas that pickets military funeral with signs saying some unknown god hates them and rejoices their death, has extended their hate towards Jamaica.
They cite Jamaica's weak 'christian' stance on divorce, abortion, prostitution and gays. They state that Portia Simpson's message to 'decriminalize sodomy' is what has brought on god's wrath which will totally annihilate the country.
The people of Jamaica put on a show of righteousness when in fact they have rejected God and his standards and have set up their own. They will fail every time – Matthew 7:1 Judge not, that ye be not judged. 2 For with what judgment ye judge, ye shall be judged: and with what measure ye mete, it shall be measured to you again. You cannot reject God's judgment and set up your own and expect to live up to it. Your people live filthy, sinful lives and have lost all moral authority. Pr 14:34 - Righteousness exalteth a nation: but sin is a reproach to any people.
Everybody except crazy christian extremists know that rhetoric is all nonsense and that hate only exist among religious types who will kill for their beliefs. Just check the historic record of christianity and islam, their existence is responsible for 70% of global death tolls.
Radio Show Schedule
Mon
DJ Roy

---

DubbMaster Chris
10am - 11am

---

8pm - 9pm
Tue
DJ Roy

---

DubbMaster Chris
10am - 11am

---

5pm - 7pm
Wed
DJ Roy
10am - 11am

---

6pm - 7pm
Thu
DJ Roy

---

Turn It Up Thursdays - Dub Master Chris
10am - 11am

---

8pm - 10pm
Fri
DJ Roy

---

Jabba, DJ Cali B & Team
10am - 11am

---

8pm - 10pm
Sat
DJ Roy & DubbMaster Chris
1pm - 6pm
Sun

Fact OF the Matter with Irwin Clare & Aubrey Campbell

---

Caribmix Sunday Sports Segment

---

Caribmix Reggae Soul Connection

8pm - 9pm



---

9pm - 10pm

---

10pm - 11pm
Irie Jam Media Group is a media powerhouse incorporating Radio, Events, Grassroots marketing and Web 2.0 as a medium for relaying information. Reaching over 15 million listeners in major New York Burroughs including Bronx, Brooklyn, Manhattan, Queens, Staten Island.
1 Cross Island Plaza Suite 224 . Rosedale, NY 11422 . 718-723-4743
Irie Jam Media Group Inc does not share the views or opinions of its contributors.