Image Of The Day
Trending Around The Web
Trending Videos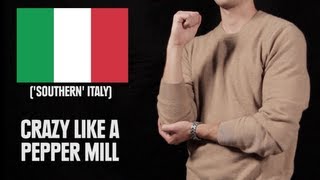 Know the different body gestures used around the world so you don't offend a culture with the wrong sign
Views : 87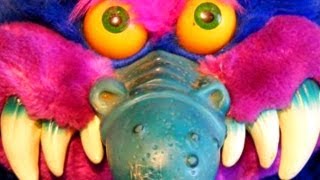 Technology moving so fast that things that 'wowed' us now make us wonder what was so exciting then
Views : 106
With over 1 billion people, India seems to be proned to bizarre birth defects. No doubt there is a high rate of incest
Views : 123
The reason why Mayor Bloomberg wants to reduce the size of sodas and Big Macs
Views : 170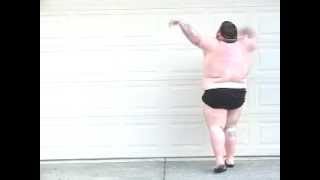 Is it the fat or is he just really bad on timing the beat
Views : 116
Jam Box
Irie Jam Radio's 20th Anniversary events scheduled for 2013
FEB 2 - PURE ELEGANCE @ RESORTS WORLD CASINO
---
MAR 3 - IRIE JAM ONLINE AWARDS
MAR 9 - Merritone Party @ The Resort World Casino
APR 28 - IRIE JAM FASHION RAVE @ RESORTS WORLD CASINO
---
MAY 25 - ADIDAS GRAND PRIX @ RESORTS WORLD CASINO
MAY 27 - GOLDEN KRUST FAMILY FUNDAY
JUN 23 - IRIE JAM/ FAMILY FESTIVAL
---
AUG 3 - THE IRIE JAM ANNIVERSARY BALL
SEP 1 - IRIE JAMBOREE
SEP 2 - IRIE JAM BIG TRUCK/ WEST INDIAN DAY PARADE
---
NOV 23 - SOULMATE
NOV 27 - THE IRIE JAM CHURCH SERVICE
DEC 8 - THE IRIE JAM GOSPEL CONCERT
DEC 21 - THE IRIE JAM CHRISTMAS BALL
Many people around the world hold a grudge against the catholic church for its lies, child porn priests, and hold on its believers through fear of all kinds of evil bodily and financial penalties which will be leveled by a god.
The catholic cult has executed millions of people since its inception for all kinds of trumped up reasons, and today, they no longer use the 'iron maiden' but their excessive greed does cause poverty in many countries.
There are billions of people around the world, including non catholic christians, who declare the message 'f&*# the pope' because they have seen the greed of the group and their segregate nature. Their method of hiding their pedophile behaviour from their followers, yet not concerned about an all seeing god which they say knows when you are good or bad... or maybe that is santa clause! Either way, both are just imaginative crap taught to kids.
People question why the pope needs all the best creature comforts on the earth while millions of his followers suffer from lack of basic needs and live in extreme poverty, especially in the South American regions which are predominantly catholic.
Some graphics used by websites that declare their disdain for the pope
Related Articles
Radio Show Schedule
Mon
DJ Roy

---

DubbMaster Chris
10am - 11am

---

8pm - 9pm
Tue
DJ Roy

---

DubbMaster Chris
10am - 11am

---

5pm - 7pm
Wed
DJ Roy
10am - 11am

---

6pm - 7pm
Thu
DJ Roy

---

Turn It Up Thursdays - Dub Master Chris
10am - 11am

---

8pm - 10pm
Fri
DJ Roy

---

Jabba, DJ Cali B & Team
10am - 11am

---

8pm - 10pm
Sat
DJ Roy & DubbMaster Chris
1pm - 6pm
Sun

Fact OF the Matter with Irwin Clare & Aubrey Campbell

---

Caribmix Sunday Sports Segment

---

Caribmix Reggae Soul Connection

8pm - 9pm



---

9pm - 10pm

---

10pm - 11pm
Irie Jam Media Group is a media powerhouse incorporating Radio, Events, Grassroots marketing and Web 2.0 as a medium for relaying information. Reaching over 15 million listeners in major New York Burroughs including Bronx, Brooklyn, Manhattan, Queens, Staten Island.
1 Cross Island Plaza Suite 224 . Rosedale, NY 11422 . 718-723-4743
Irie Jam Media Group Inc does not share the views or opinions of its contributors.