Image Of The Day
Trending Around The Web
Trending Videos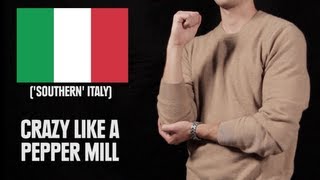 Know the different body gestures used around the world so you don't offend a culture with the wrong sign
Views : 76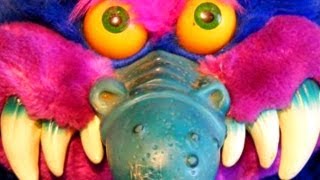 Technology moving so fast that things that 'wowed' us now make us wonder what was so exciting then
Views : 91
With over 1 billion people, India seems to be proned to bizarre birth defects. No doubt there is a high rate of incest
Views : 104
The reason why Mayor Bloomberg wants to reduce the size of sodas and Big Macs
Views : 151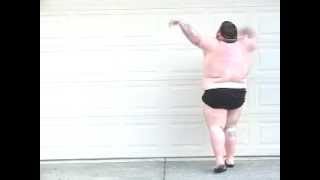 Is it the fat or is he just really bad on timing the beat
Views : 108
Jam Box
Irie Jam Radio's 20th Anniversary events scheduled for 2013
FEB 2 - PURE ELEGANCE @ RESORTS WORLD CASINO
---
MAR 3 - IRIE JAM ONLINE AWARDS
MAR 9 - Merritone Party @ The Resort World Casino
APR 28 - IRIE JAM FASHION RAVE @ RESORTS WORLD CASINO
---
MAY 25 - ADIDAS GRAND PRIX @ RESORTS WORLD CASINO
MAY 27 - GOLDEN KRUST FAMILY FUNDAY
JUN 23 - IRIE JAM/ FAMILY FESTIVAL
---
AUG 3 - THE IRIE JAM ANNIVERSARY BALL
SEP 1 - IRIE JAMBOREE
SEP 2 - IRIE JAM BIG TRUCK/ WEST INDIAN DAY PARADE
---
NOV 23 - SOULMATE
NOV 27 - THE IRIE JAM CHURCH SERVICE
DEC 8 - THE IRIE JAM GOSPEL CONCERT
DEC 21 - THE IRIE JAM CHRISTMAS BALL
We know many people on the right hate Barack Obama only because he is African American and not based on any policies or economic disagreements and this stupid girl is one. She claims she is not racist but because she was upset after election, she just expressed her disappointment in the wrong way. Her boss didn't agree so he fired her. She refuses to be remorseful claiming that she did nothing wrong. Well because of the mention of 'assassinate', the Secret Service has put her on their watch list. Naturally she will also get a recruiting call for the KKK and maybe that's where her next job will come from.
The response from the employer whose store will most likely gain new customers because of this action and publicity.
Related Articles
Radio Show Schedule
Mon
DJ Roy

---

DubbMaster Chris
10am - 11am

---

8pm - 9pm
Tue
DJ Roy

---

DubbMaster Chris
10am - 11am

---

5pm - 7pm
Wed
DJ Roy
10am - 11am

---

6pm - 7pm
Thu
DJ Roy

---

Turn It Up Thursdays - Dub Master Chris
10am - 11am

---

8pm - 10pm
Fri
DJ Roy

---

Jabba, DJ Cali B & Team
10am - 11am

---

8pm - 10pm
Sat
DJ Roy & DubbMaster Chris
1pm - 6pm
Sun

Fact OF the Matter with Irwin Clare & Aubrey Campbell

---

Caribmix Sunday Sports Segment

---

Caribmix Reggae Soul Connection

8pm - 9pm



---

9pm - 10pm

---

10pm - 11pm
Irie Jam Media Group is a media powerhouse incorporating Radio, Events, Grassroots marketing and Web 2.0 as a medium for relaying information. Reaching over 15 million listeners in major New York Burroughs including Bronx, Brooklyn, Manhattan, Queens, Staten Island.
1 Cross Island Plaza Suite 224 . Rosedale, NY 11422 . 718-723-4743
Irie Jam Media Group Inc does not share the views or opinions of its contributors.